Doing Business Locally
Eagle Financial Group was founded by Charles A. Loper, Jr. and has been in the business of preserving people's assets since 1984. All of Eagle Financial Group's insurance representatives have specialized knowledge in assisting our clients with issues that are of particular interest to the retired and soon to retire. Eagle Financial Group agents and staff members are trained to assist our clients in preserving their assets. In addition to working with our clients' estate attorneys, Eagle Financial Group works with other professionals such as CPA's to assist our clients with tax planning.
It is the purpose of Eagle Financial Group and staff to help our clients preserve their assets and pass as much as possible to their heirs.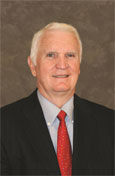 Charles A. Loper Jr.
Founder & Chairman
Charles started his career in the insurance industry in 1984. His focus early on was the needs of the retired community. He found many clients were frustrated because after an initial meeting with an attorney, stock broker, or insurance representative, service was hard to get. We started developing a network of professionals that wanted to help and service clients without nickel and diming them.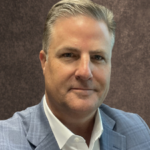 James E. ( Jeb ) Bradshaw Jr.
President
Jeb and his organization maintain a well trained team of representatives across all states where Eagle Financial Group is licensed for business. These representatives are first class in the industry and understand first and foremost that their job is to service the customer. They know they must earn the right to work with clients regarding their finances.
Eagle Financial Group is a financial services company that helps clients with financial planning. We have a conservative, safe approach to planning an asset preservation philosophy. We have planners that specialize in areas that concern you such as:
Removing market risk to retirement savings.
Maximizing income in retirement
Surviving spouse income needs
Protect your savings from the risk of long-term care expenses
How to pass on assets to your heirs in the most efficent way
Providing an income that you can not outlive